Getting Ready for a Lesson
It's been a challenging time for lessons between the heat and the rain! Here's one of our younger riders getting her unicorn ready for their lesson.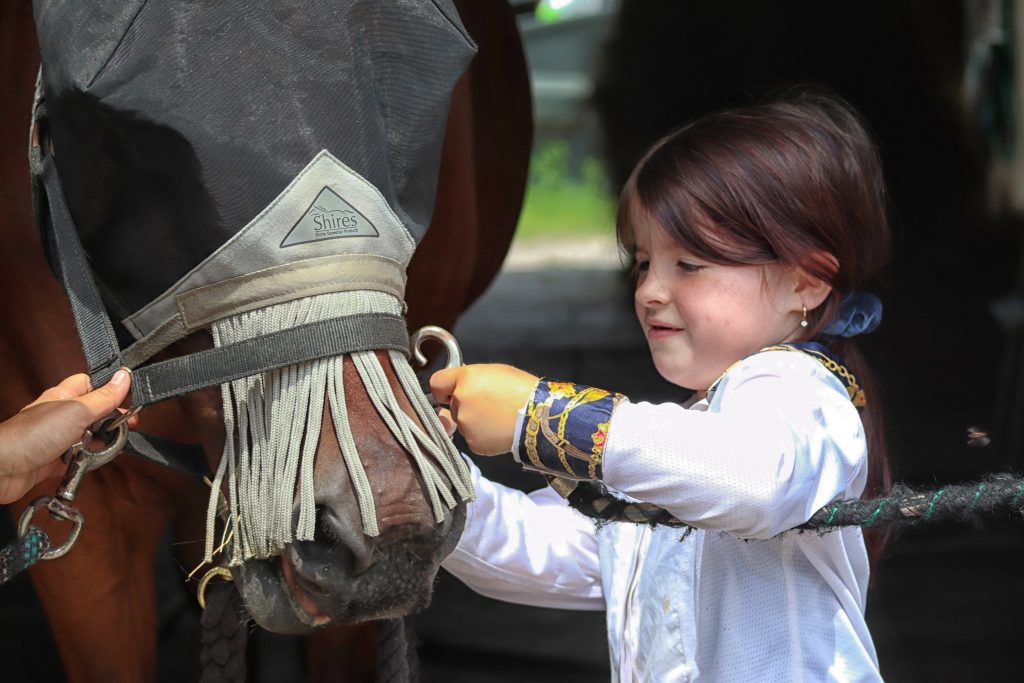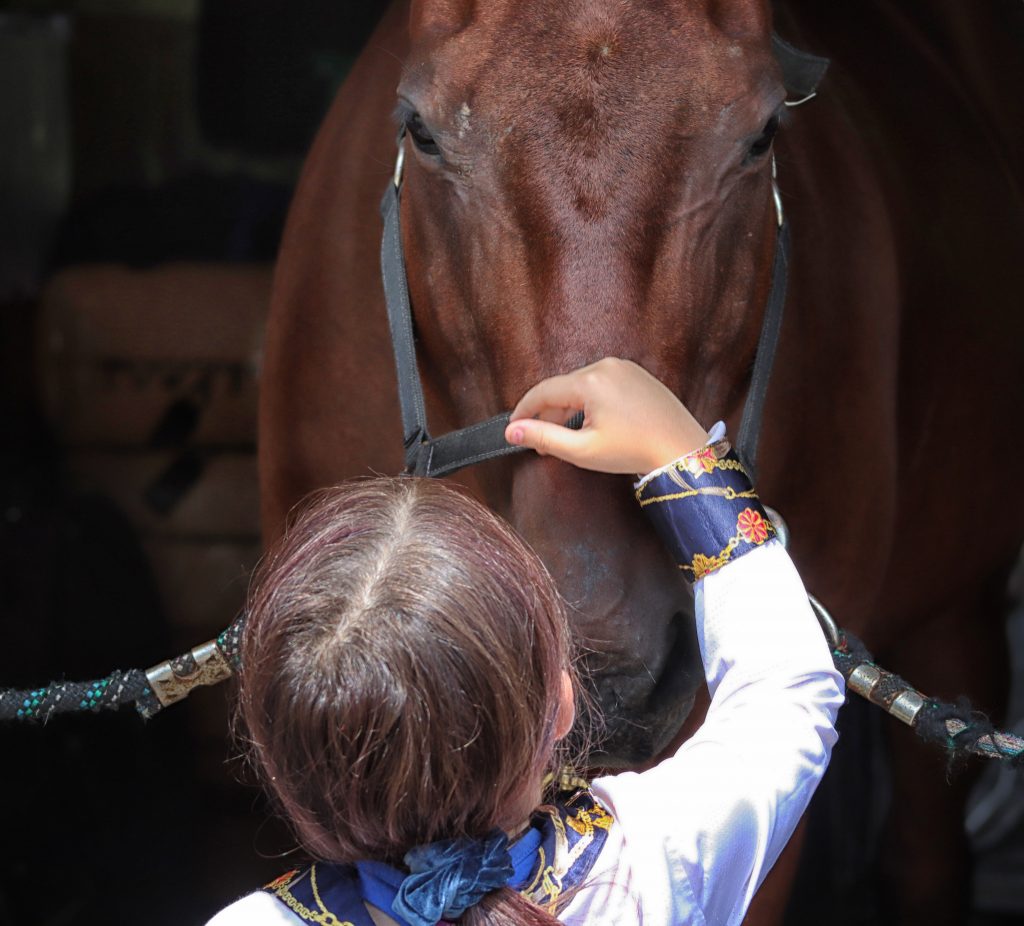 Maverick
Maverick is one of Riverview Farm's favorite adopted horses. He is progressing well with his ground manners and has some rides under his belt. He also thoroughly enjoys the company of his pasture mates. Here he is with his owner, Karen.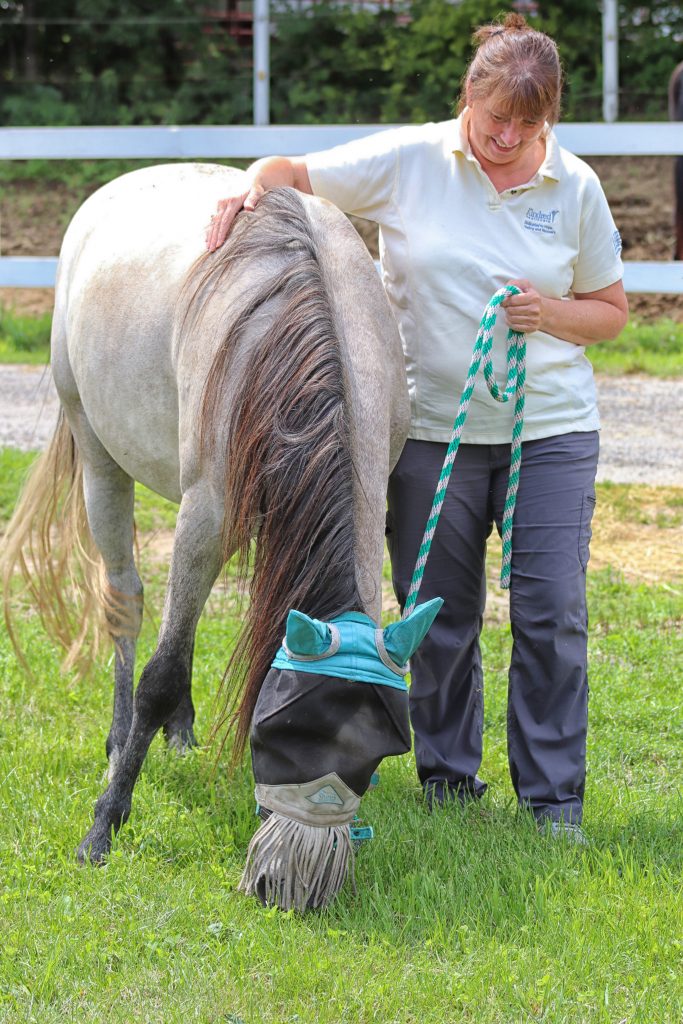 Dakota Free Lunging
Janice decided to do a little free lunging with Dakota. Dakota decided it was time to really show his 25-year old stuff! It was quite a show.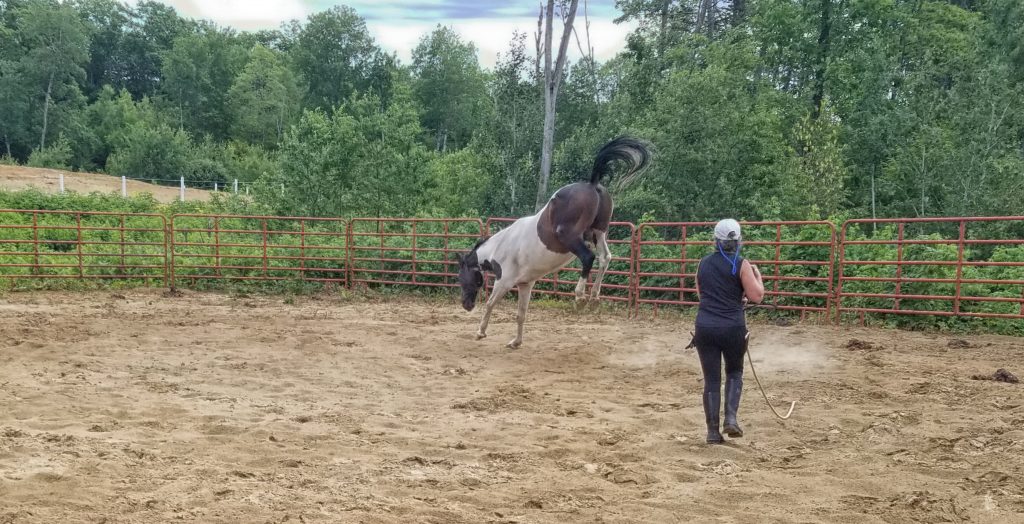 Free Lunging