NEW! Supporting Where the Hoofs Go
Please, see the NHHC Website for updated information
Introducing NHHC's Trail Funding Program
We plan to be actively raising money in April and May or until we hit our goal.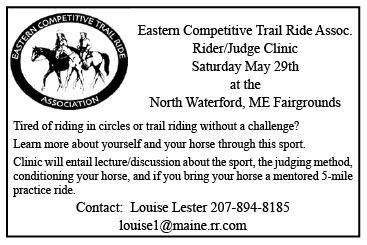 It's purpose is to collect/raise money to donate to State Parks, Conservation Agencies, and other recreational/trail organizations in support of equine trails and trail projects.
The equine community will be showing a collaborate support to the recipient in providing matching funds or additional funds for a grant project, a donation to reimburse or thank you after a project is done or support other administration cost for trails that benefit horse use.
Help us Raise $1000 each year, for two different recipients. Spread the word.
Please see the NHHC Website for more information on how to donate and our members can nominate a recipient. We hope to have individuals, clubs and businesses on the list given to the recipient when they receive their funds. You can help promote equine trails with the opportunity to give back and be recognized!
Trail Plans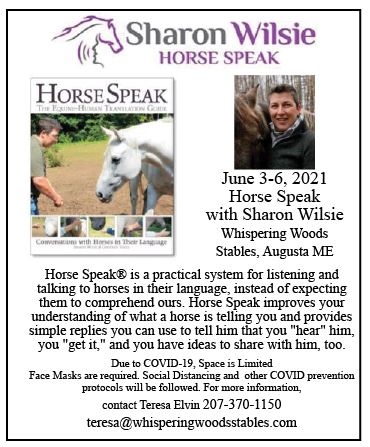 Bear Brook SP Management Plan was Apr 22, 2021
Please, see the NHHC Website for updated information

Cheshire Rail Trail South Planning Project
http://www.swrpc.org/cheshire-rail-trail-south
Project Working Group Meeting #2
Was held February 24, 2021 12:00 p.m. to 1:30 p.m. The items below from the meeting are posted for your review. Recommend you listen to the videoconference Recording.
Meeting Summary of the results of existing conditions assessment, draft goals and objectives, implementation plan.
Please, see the NHHC Website for updated information
Saving Lands
How do we help with saving lands for potential recreation and hay fields? It starts with funding conservation easements.
The Forest Society is currently working to purchase a conservation easement on 124 acres of high-quality agricultural land in Boscawen from the Morrill family. The Morrill Dairy Farm has been in operation for nearly a century and today is owned by Rob and Sherri Morrill (pictured), who work together on the farm with their children. The Forest Society has secured $398,000 towards the overall fundraising goal of $408,000 for this project - so we are just $10,000 from reaching our goal! For more information see https://forestsociety.org/project/morrill-dairy-farm-boscawen?mc_cid=1cb0604d22&mc_eid=7f800a6152