Magna Wave Visit
Amanda Marie visited with her new Magna Wave and it was extremely popular!
Here are some photos from her four sessions with Kari, Traz, Wicky and Dakota. Wicky, in particular, showed some of his incredible dramatic talent.
Evening Rides
Weather has been wonderful for evening rides! Our horses don't always get the opportunity to interact with numerous other horses and riders, so it's good practice for all.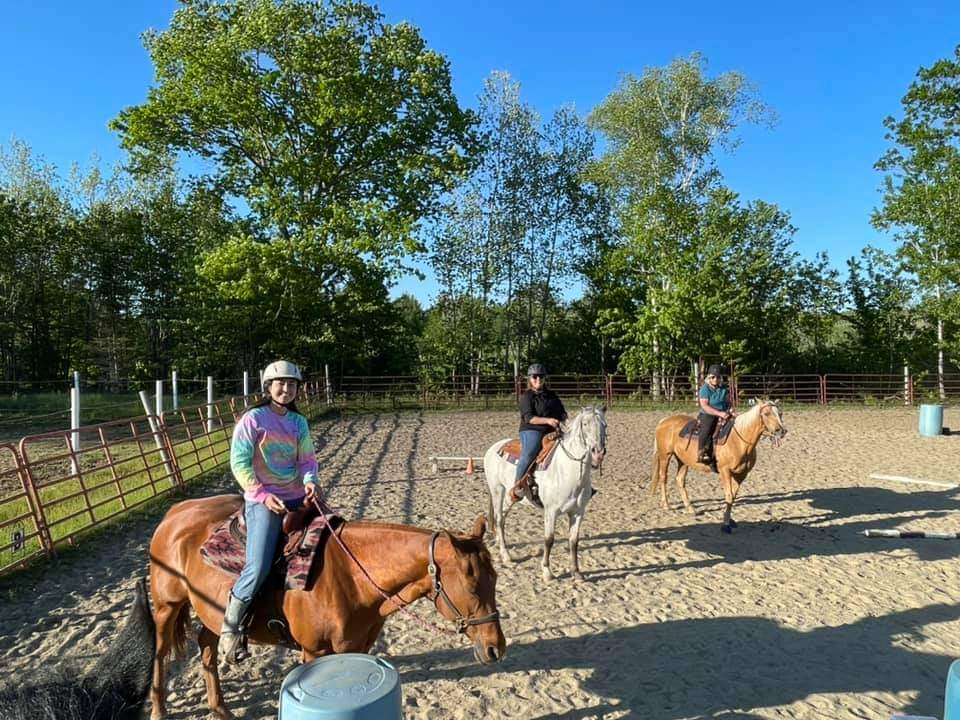 Baby Honor
Honor has now learned how to remove her fly mask from its place outside her stall and toss it to the floor. Who knows what's next!