By: HMNH Editorial Staff
After the hustle and bustle of the holiday season comes to a close, most horse owners begin to wish for spring. If my horses could talk, I suspect they too would complain of their green grass being replaced with endless white snow. Even those fortunate enough to have an indoor arena for winter use still endure the cold air of the season. As most arena users will report, indoor arenas in New England are the coldest places in the entire galaxy. We haven't verified with the National Weather Service, but we are very much in agreeance. Nonetheless, the footing is predictable and pleasant. In addition, we can all appreciate the convenience of lighting and no wind chill.
Many of us have an outdoor arena that is feasible for riding all year. Well, that assumes we can keep it open and ice free. Easier said than done. Still many horseback riders take to the trails.  Living on a well-maintained dirt road, opens up a whole world of riding.

There lies the key. A whole new world. Let me introduce you to koselig.

No, it isn't a new noseband or supercharged supplement. It's a Norwegian concept that loosely describes all things cozy. For some that might mean fluffy socks or hot chocolate. In Norway winters are long. As a result, Norwegians accept winter and use the concept of Koselig to be warm and prepared. This allows them to embrace winter instead of dreading it. 

As horse enthusiasts, we can create Koselig in the barn, and under saddle, all winter long. 
Provide Traction and stability for your horse:
Whether you ride in an outdoor enclosure, or prefer the trail, giving your horse the advantage of calks/studs for traction is highly recommended. Your farrier can recommend which shoes and /or pads are best suited for snow and icy conditions.  Snowball pads or bubble pads help prevent the snow from packing into the hoof. They also help to prevent sole bruising from ice, and maneuvering frozen rough ground.  

Is your horse is turned out with other horses? Shoes for the front only might be best.  A kick from a hoof with calks/studs can create a lot of damage to the receiving horse. 

When winter riding barefoot, applying petroleum jelly or hoof grease can help with snowballing. Snowballing (impacted snow) creates unnecessary stress to fetlock joints and can cause injury.  Carry a hoof pick in case of snowballing. 
Warm the bit:
Your horse will thank you if you warm the bit before putting it in their mouth.  
There are many ways to warm a bit:
!. Store your bridle in the house for the winter. Keep it warm while grooming and tacking up.
Dip it in hot water and dry it completely before using it.
Consider a bit warmer. There are many different styles available.
4.Use a hair dryer, gently going back and forth, to warm the surface.
5.Roll the mouthpiece between your palms, you might want to have gloves on.
6.Put it in the sunshine. Well, assuming you're lucky enough to have sunshine.
Gel heating pads
Bit Blankets.
Adjust the Workload:
Walking in knee-deep snow is a real workout. Maneuvering in the snow is much harder for your horse compared to flat or open ground.  Snow is heaviest around midday, and softer too. Your best line of defense is to adjust the workload and speed of your horse. Instead of long and intensive riding sessions, focus on enjoying quality athletic time with your horse.  Think Koselig, and make positive use of the time.
Quarter Sheets, Keeping Those Muscles Warm:
It's always a good idea to keep your horse's back and hindquarter warm and dry.  Look for a well-made quarter 
sheet that is quilted, or fleece-lined for warmth. Ideally it should also have a waterproof exterior. Some quarter sheets are worn between the saddle pad and saddle, others fit over your saddle and help to protect it from the elements outside. If your horse is a newbie to wearing a sheet, plan that it may take some getting used to.
Cooling out your horse:
Upon returning to the barn, look for signs of sweat under the saddle or on the chest area. Perspiration, or wet weather mixed with winter temperatures can cause your horse to chill.  Putting a heavy winter blanket on a wet horse can trap moisture, and prevent your horse from drying.  The best way is to cover your horse with a light breathable blanket or cooler (wool or fleece are excellent materials). This will help to wick away the moisture. Walking your horse will also help them cool down. Once they are dry the blanket or cooler can be removed. 
Protection for your horse's legs:
Choosing protective legwear for your horse is fairly simple.  When riding indoors, you're probably all set with your usual boots. If you're hacking outdoors use a sport boot made of Neoprene or PVC. Fabric-based boots and legs wraps become wet and soggy during the winter. As a result, they are impossible to keep on, and very irritating to your horse.
Keep an eye out:
Always be proactive and safety minded to ensure a positive winter riding experience. Look for any possible holes, or uneven footing. Be aware of obstacles under the snow that may be tough to see.  Going off the trail, crossing logs, and crossing frozen water are all hazards of riding in a winter wonderland.  Being aware of your surroundings will help avoid injury to you or your horse.

Creating koselig also means being aware of yourself. In addition to making our equine friends safe and comfortable, riders should also focus on staying warm and safe. Dressing in layers is nothing new to folks that spend time outdoors.  Avoid wearing tight clothing and footwear, as you will actually loose heat and you'll be much colder. Layers of clothing build pockets where warm air is trapped providing insulation.  When clothing comes in contact with your skin or boot, your body heat will transfer to the items instead of keeping you warm.  

Start with fabrics designed to wick the moisture away from your skin.   Consider a synthetic fabric, such as polyester or polypropylene. While they don't provide a lot of warmth, they will wick the moisture from your skin. Cotton can trap your sweat against your body making you colder. This is similar to your horse wearing a cooler after a ride.  When you remove the cooler (once he's dried) the cooler is actually damp from the wicking.  

Middle layer and outer layers are best left to natural fibers. Both silk and lightweight wool, such as Merino wool, are good choices. Wool is both an excellent wicker and dries quickly.  For many of us wool is very irritating to our skin so be sure to have your base layer under your wool. Fleece and synthetics such as Thinsulate are other great options for your middle layer. 

Final outer layers such as Gore-Tex are a great choice. Outdoor enthusiasts suggest waxed cotton canvas, or anything with a weather resistant shell. Popular jacket designs include a hood, high neck, fasteners at the wrist, a double zipper with a snap lay over piece to help with wind through the zipper, gussets that spreads open when you're seated in the saddle, vented double back and additional vent zippers at the chest area.  
Head, fingers, legs and toes:
Keeping your legs warm while riding in the cold can be challenging.  The Equine market offers a wonderful selection of insulated thermal and fleece lined breeches. A base layer can be synthetic, merino wool or silk under your regular breeches. Or under your fleece line breeches for added warmth. 

Warm, safe, and heeled riding boots with a layer of socks to wick the moisture away from your skin. Be sure they're not too bulky and could get stuck in your stirrup if you did have a fall.  Avoid boots with a steel toe, the metal cools off quickly and transfers that cold to your toes. 

Choose a glove with a snug cuff that can be long enough to keep your wrists covered when your arm is extended.  It is sometimes challenging to find the perfect pair that doesn't add to much bulk and limits the dexterity of your fingers. As with all outdoor riding wear, durable and weatherproof materials are a must. You'll also want a good grip.  

Winter helmet covers can extend down to protect our ears and cover our neck.  Add a scarf, neck warmer, or turtleneck to add additional protection to your neck.  When needed, a turtleneck can be pulled up over your chin and nose.  

Finally, you can always rely on those little chemical packets that provide heat for your toes and hands. They are inexpensive, and are small enough to provide warmth within your gloves, or at the tip of your toes.  

While enjoying all that winter has to offer, wear brightly colored clothing, or a reflective safety vest. This enables you to be visible to traffic and hunters. Pick a time of the day when you have plenty of time to ride in the daylight hours.  Try not to be out at dusk, or on poor weather days when visibility is reduced.  

One of my favorite ways to build koselig is to become hyper aware of the beauty that winter represents. From snow covered treetops, to warming sunrises, I make it a point to appreciate nature. Even when the temperatures dip, there is much to appreciate. A mix of clothing, winter equipment and solid planning will ensure a beautiful ride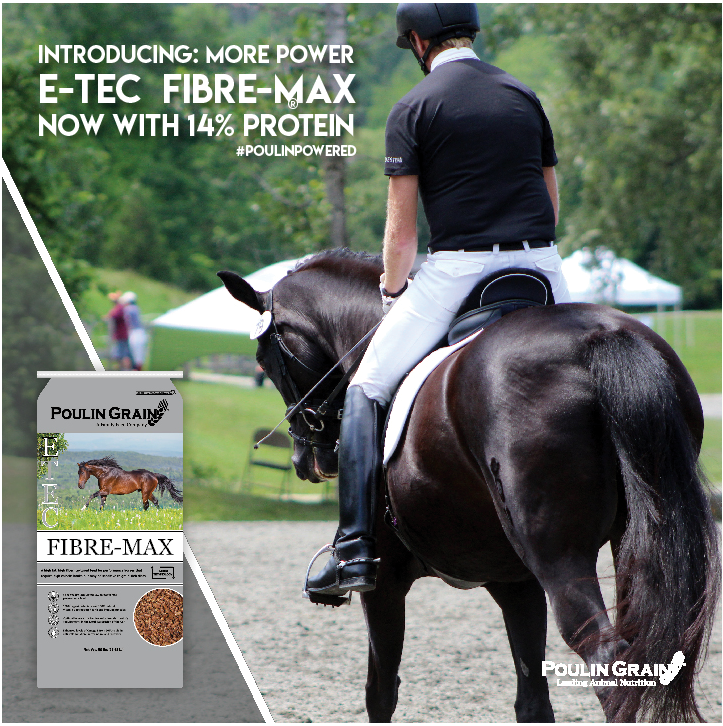 MAINE DEALERS
NH DEALERS