Welcome to the Horse's Maine!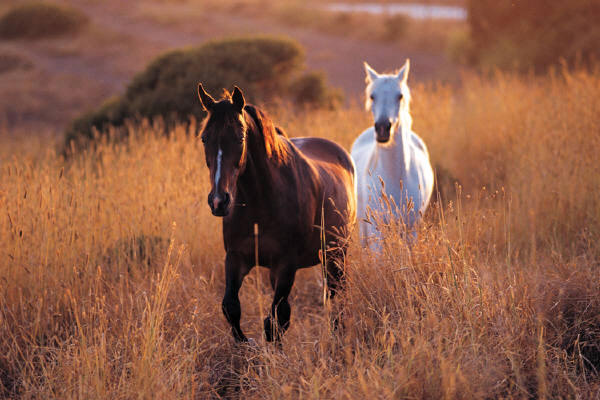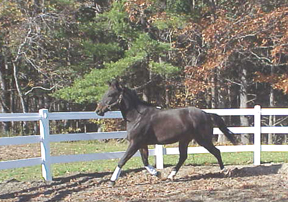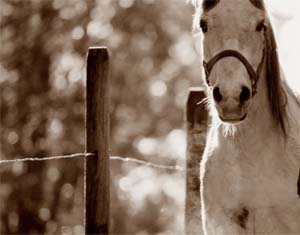 April
EQUINE LEGISLATIVE ALERT
Public Hearing: LD 1075- May 3rd, 1 PM, Room 206 of the Cro
ss Building by the Committee of Agriculture, Conservation & Forestry
Letter to the Editor: April 24, 2011
A public hearing is scheduled on LD 1075 on May 3rd 2011 at 1 PM in room 206 of the Cross Building by the Committee of Agriculture, Conservation & Forestry. The bill will be presented by Rep Knight as it is currently written. He may decide to offer amendments to remove some of the sections of the bill that trouble the horse industry or he may not. The horse industry is at the mercy of the sponsors Rep Gary Knight and Maine Friends Of Animals on whether or not they choose to offer amendments. If amendments are not offered it will be up to us to convince the committee to either kill the bill or modify it in such a way that it is harmless to the industry.
Currently Maine Friends Of Animals (MFOA) and Rep Gary Knight are telling folks there is an agreement among the horse industry to support the bill as amended. The problems are there is NO AMENDED BILL and nothing could be further from the truth about an agreement among the industry to support the bill. I did meet with MFOA and Rep Knight to see if we could reach some common ground and come to an agreement on how we might help MFOA with the issues that they think exists. The big issue here is slaughter for human consumption yet the MFOA has no problem with slaughter for rendering. This bill addresses only one side of the perceived problem of slaughter and what the bill's sponsor (MFOA) really wants is total control of horses. MFOA has no interest in pulling the bill and working together to try and find a solution to the issues.
There are several sections in the bill that they are saying they will pull but that remains to be seen how they react when we testify against the bill. If they remove the sections they agreed to, there are still some very serious sections that need to be addressed. The bill will prohibit moving horses in and or out of Maine for slaughter for human consumption and the penalty will be a class "C" felony with jail time if convicted. It also will require a person convicted to under go a mental health evaluation and or treatment along with barring a person from owning or possessing animals. It will also bar a person from even living on the same property as animals. This bill, even though it may be amended, will still be a hardship on horse owners if passed and dangerous to some very innocent folks that are trying to do the right thing for their horses. Making a decision on end of life is tough enough without it being a crime.
Regardless of where you stand on the bill it will be important that you come to the public hearing and have your say for or against. LD 1075. This bill would likely create a much larger problem that we have now if passed and we don't need State Government or MFOA to dictate how we decide for end of life for our horses. Don Marean
Legislators can be reached at 1-800-423-2900 or 287-1400 (House) and 1-800-423-6900 or 287-1540 (Senate).
*****
The ads of those who advertise all year have links to their websites if they have one, including those who have paid for a year long directory ad.

These ads all have a red box around them.

Click on any ad with a

red box

, and you'll get the website.
Past issues are now being archived.
They may be accessed by clicking on "Horse's Maine Archives" on the bottom left.


The new MisAdventures of Tink and Frado book is available for purchase. Click on the link on the bottom left for more information.


Please rest assured that your paper version of The Horse's Maine will still arrive in your home in the usual manner. We're told that a cup of coffee or tea and The Horse's Maine is a real treat for many people. That will not end.
Enjoy!


The Horse's Maine is a multi-discipline, monthly newspaper dealing with the needs and concerns of the equestrian community of Maine.
To obtain a one year subscription to The Horse's Maine please send a check or money order for $15 ($18 for Canada in US funds) to:
The Horse's Maine
One Nicholas Way
Nottingham, NH 03290
Phone: 207-221-5307
Fax: 207-221-3260
Be sure to include your name and address! We also accept Mastercard and VISA. If you would like to make use of this service, include your account number, expiration date, billing zip, and the name of the cardholder. Call 207-221-5307 or email: editor@horsesmaine.com with any questions or comments.
Opinions expressed herein are those of the authors and do not necessarily express the opinions of The Horse's Maine. We are not able to check the accuracy of all ads and make no claims or guarantees concerning them.